GYM
Benefits of Different Health Conditions

Weak Back
Strengthens and relaxes the back.

Insulin-Dependant Diabetes
Reduces the need for Insulin

Arthritis
Increases joint mobility and muscle strength.

Asthma/Bronchitis
Increases Lung Efficiency

Weak Knee
Strengthens the muscle supporting the knee, stabilises and strengthens the knee joint by developing the ligaments of the knee.

Coronary Heart Disease
Reduces High Blood Pressure, Obesity, Stress, High Cholesterol Level and Diabetes
What are the Facilities provided?
Fully equipped air-conditioned Gym with strength training, cardio equipment and a steam room
Attached showers and changing area
Lockers (no extra cost)
Valet Parking
Basic recommended dietary guidelines
Progress is monitored on a periodical basis by the Trainer
Open 7 days a week
Diet Guide
About Weight Loss
The right way in which to lose weight is not by dieting, but by eating the right kinds of food, coupled with the right amount of exercise. Diets (& especially crash diets) are not only ineffective, but can also be extremely harmful.
Recommended Dietary Changes (Healthy) food for thought...
Remove the skin from chicken, fish & meat before cooking. These skins contain a high level of fat.
Did you know that it takes your brain 20 minutes to realize that your stomach is full? So, if you eat slowly, putting your fork down after each bite, you'll become full after eating less food.
Eat out of a smaller plate- you'll tend to feel you're eating more than you really are!
Cut down on milk & milk products such as yogurt, cheese, cottage cheese, ice cream, fresh cream, etc. If you must consume the same, make sure they are made of "No fat" milk, which is easily available.
Eat more carbohydrates. Ideally, 58% of our daily food intake should be in the form of carbohydrates, but mostly in the form of fruits & vegetables. Consume less starch, e.g. rice, bread, potatoes, chapattis, & pasta. Switch to unpolished rice, wholemeal or multigrain bread, chapattis made of nachni, johar or bajra flour (not white or wheat flour). Consume only one starch per meal, not more.
Avoid fried foods. Use cooking methods such as boiling, baking, steaming & grilling instead.
Keep these foods in check: butter, mayonnaise, whipped cream, cakes, chocolates, desserts, salad dressing, Indian sweets.
It's interesting to know that by cutting down on fats & increasing your carbohydrates, you can eat more food without increasing your caloric intake! This is because: 1 gram of fat= 9 calories, whereas 1 gram of carhohydrates= 4 calories.
Cut down on meats. Most of us eat 2- 3 times more protein than our bodies require.
Cut down on aerated drinks. Avoid juices. Drink more plain, room temperature water through the day.
Avoid alcohol as it is high on calories. 1 ounce has about 200 calories.
Eat to the extent where you are satisfied, but not stuffed! Most of us have this tendency to over-eat without even realizing it.
Of course, changing old habits is not easy, so be patient. Moreover, be honest with yourself.
Charges
Our fees are as follows:
If you'd like to join us for
Monthly
3,810/-

Only Gym
Initial One Time Enrolment
Fee - Rs 500/-
Quarterly
9,540/-

Only Gym
Initial One Time Enrolment
Fee - Rs 500/-
Half Yearly
15,250/-

Only Gym
Initial One Time Enrolment
Fee - Rs 500/-
Yearly
27,090/-

Only Gym
Initial One Time Enrolment
Fee - Rs 500/-
Gym & Workshop
20% discount of total fees for those joining any 2 facilities.
30% discount of total fees for those joining any 3 facilities.
The above is subject to the terms being identical (i.e. duration and dates). This does not include Personal Training.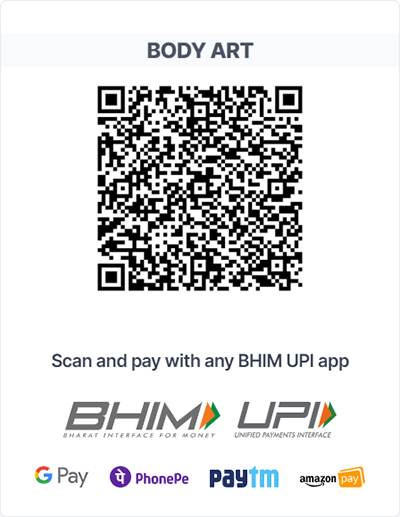 Timings
| Days | Time | Instructor |
| --- | --- | --- |
| Mon-Fri (excl. Wed) | 6:40 am - 1:00 pm | Roshan |
| Mon-Fri (excl. Wed) | 3:40 pm - 9:30 pm | Sanjay |
| Wed | 6:40 am - 11:00 am | Roshan |
| Wed | 3:40 pm - 8:00 pm | Dipali |
| Sat | 7:30 am - 1:00 pm | Roshan |
| Sat | 3:40 pm - 8:00 pm | Sanjay |
| Sat | 9:00 am - 1:00 pm | Sanjay |
Note: all our timings are open to both men and women.
Enrolment
Please drop into the Gym during working hours for Enrolment. You can fill in and submit your Enrolment form there & then, and pay your fees at the same time to the trainer.
Kindly note that one may not pay their fees and start their term on the same day; fees must be paid in advance of a members commencement date.
Modi Lodge, Ground Floor,
13 Watcha Gandhi Road,
Off Hughes Road,
Behind Westside Showroom,
Mumbai 400 007.
Or call us for enquiries: Tel: 2380 2602 / 2380 5929
Download Forms
Upon Joining
Your Trainer will work out a programme for you depending on your goals & special requirements.
You will receive your ID Card from your trainer on your first day of training, which you will need to produce whenever you take a session. Once your commencement date has been fixed, it will not be changed for any reason.
If you'd like to have a locker, there is no extra charge for one. We do charge a deposit for the key. This will be refunded to you (in full) once the key is returned & the locker surrendered in accordance with our locker rules. Please read the rules carefully. Do not leave anything of value in your locker. Day Lockers (no extra cost)
You'll find our Shower Facilities convenient. Towels provided in the Shower Rooms should not be used elsewhere.
Please bring a towel along to use in the gym for hygienic reasons.
Parking is available at our premises. You will be required to hand over the keys to our valet. Valet parking is available on all days of the week.
Gym Membership entitles the member to use the Gym & the Steam Room everyday.
Foreign Sports Wear & Health foods are available here.
Food & beverages should not be brought into the Gym.
Enrolment can only be for the whole month or for consecutive months. Your sessions can be taken during that term only, and not beyond it.
Term extensions are not granted for any reason.
To renew your Gym Membership with us, please pay your fee 10 days prior to the expiry date indicated on your ID card. Upon failure to do so, we may not be in a position to hold your place for you. All fees must be paid in advance of the date from which the membership is to become effective.
Membership fee is non-transferable and non-refundable.
The Gym will be closed on certain Public Holidays. These dates will be specified on the Notice Board well in advance.
Please have your Medical Clearance Form duly completed by your Medical Practitioner and returned to us as soon as possible.
Any loss arising out of damage to any equipment / property of

Body Art

caused by an act of any member will be charged to the member against the loss as determined by the Management.
The Management reserves the right to restrict from entry or to remove from the Body Art premises any person(s) whose continued presence is offensive or unacceptable to other members or to the Management. Membership of such person(s) is likely to be terminated without refund.