Value Added Services
Health for You
NAINI SETALVAD is a practicing health, obesity, food consultant and menu planner, heading the 'HEALTH FOR YOU' team.
At the "Health for You" center countless people have achieved their optimum fitness goals under her singular and personalized guidance through a healthy eating and simple exercise routine. The belief of avoiding pill-popping and crash yo-yo diets in addition to developing personalized dietary plan by taking into account one's lifestyle has enabled numerous people to overcome their problems.
Certified by
# Gopi Krishna Piramal Memorial Hospital (Sports and Fitness Science)
# Diplomas from Health Care Administration Chennai.
Diet Management.
Nutrition and Dietics.
Nutrition Problems in India .
Dr Vijaya Venkant Health Awareness Center.
Nutrition Re-Education Course
Jehangir Palkhiwala.
Naini has been regularly:
Conducting Workshops on Healthy Living and Nutrition.
Teaching and lecturing on Nutrition and Motivation at Progressive Fitness (USA)
She is on the nutrition panel for R.R. Oomerbhoy Pvt Ltd, JAY TEAS and on the Advisory Panel of Conscious Foods.
Does restaurant reviews for leading newspapers.
She has lectured for -Hindustan Lever-Aviance, Good Health for Life Programme, Indian Merchants Chamber, various Rotary Clubs, schools & colleges.
She has conducted workshops for Corporates such as –Lintas, Hindustan Lever (Aviance), ABN-Amro Bank & British Gas.
She has conducted talks and healthy low fat cooking demonstrations for Indus , Inner Wheel Club, Rotary, & various others.
She writes articles for Savvy, Magnum Group, Femina, Indian Express, Times of India, Femina Girl, Gulf News, Cineblitz, Jam-e- Jamshed, Health And Nutrition, Outlook, The Reader's Digest, Free Press Journal, DNA, & various other publications.
She has appeared regularly on CNBC,Channel 7, Doordarshan & Star TV.
She has planned health menus for restaurants & trained the chefs.
Naina Says...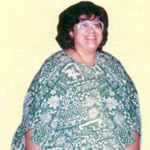 Before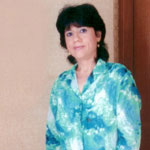 After
"Ten years ago, I weighed a massive 150 Kg. Today I weigh 60 Kg. Was it a Mills and Boons story that a fat girl becomes thin svelte model? After a lot of popping pills to protein shakes, herbs, starvation, yo — yo diets, health farms, hospitalization and health clubs have brought me to appreciate the value of real health. Finally, a simple understanding of food it's causes and effects on the body with moderate exercise, a lot of determination and positive attitude, have helped me treat people with success.
Today I Council people to :
Lose Weight
Overcome Health Problems Like Cholesterol, Triglycerides, diabetes, BY, Acidity, Constipation, Gout, Arthritis,
Osteoporosis, Immunity for HIV
Overcome Stress, Depression, Anorexia, Improve Performance, Nutrition during Menopause, Pregnancy, Healthy nutrition for children
Gain weight
"I" HAVE BEEN THERE, I HAVE WALKED THE PATH, I KNOW THE PAINS AND THE PITFALLS, I UNDERSTAND …. AND IT IS POSSIBLE TO EXPERIENCE THE JOY AND THE TRIUMPH."
Naini does not believe in pill ­popping and drastic, crash yo-yo diets. She & her team will develop a personalized dietary plan, taking into account your lifestyle, the ease with which it can be implemented, and most importantly, a plan that you will actually enjoy.
Make Eating a Healing Process
With the right combinations of foods that heal - fruits, vegetables, edible oils, spices, and addition of herbal teas and infusions you can actually RETARD and REVERSE disease. Naini aims to gently steer her patients towards eating correct, integrating with existing individual lifestyle. Her diet plans are backed with healthy food tips and recipes.
Body Art is proud to be associated with Naini, who will be a visiting Nutritionist at our Fitness Centre, & will advise our members.
For those interested, pls leave your name & no with any of our team members & we'll tie it up for you.
37 A, Jaldarshan Apartments, Opposite Priyadarshini Park, Nepeansea Road, Mumbai, Maharashtra - 400 036.
Tel :022 2369 6697
E-mail :

Consultant Nutritionist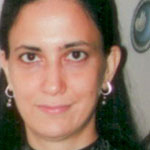 NITI DESAI
M Sc S RD ( UK ) CONSULTANT NUTRITIONIST
Niti Desai is a consultant Nutritionist at Cumballa Hill Hospital and Heart Institute, who practices in South Mumbai . She has a Masters degree in Nutrition and Dietetics and a Postgraduate Diploma in Dietetics from the Leeds Metropolitan University , UK .
She has gathered useful overseas experience having worked as a Senior Dietitian in various hospitals in the UK . The list of organizations who have consulted her include Proctor & Gamble, Jet Airways, Cipla, 0 & M (Health Care), Eureka Forbes, Lever, Roche Vitamins, General Mills, Ruchi Soya, Aristo Pharmaceuticals and others. Well known catering organizations include - Taj Air Caterers , Gategourmet, Mars Restaurants and Foods.
She has appeared on TV shows on CNBC, Awaz, Aaj Tak, Worldspace Satellite Radio & other radio channels.
She is regularly quoted in DNA, Indian Express, Savvy, Mid-day, Times of India and other popular magazines.
She has a query column in country's leading health magazine - Health & Nutrition for the past 8 years.
Her Weight Loss Strategy is entirely based on a scientific approach:
No quick fixes and gimmicks
Does not involve elimination of entire food groups
No mono-diets
Exercise is a must
It involves:
Small and frequent meals
Use of 'fillers' to reduce intake
Active use of low-calorie foods in an interesting manner
Readjustment of carbohydrate: protein: fat ratio
Ideal combination of carbohydrates and protein at every meal to prevent insulin spikes
A 'low-fat' diet not a 'no-fat' diet
Introduction of simple behavioral techniques to avoid overeating, and craving of certain foods in response to emotional cues
We, at Body Art , are very proud to be associated with Niti, who will be a visiting Nutritionist at our Fitness Centre, and will advise our members.
For those interested, pls leave your name & no with any of our team members & we'll tie it up for you.
Clinic: 11 A Satguru Building, 16 French Bridge, Off Hughes Road, Mumbai.
Mon to Fri 3pm- 5pm
Tel : 022 2364 5330
Email :

Therapist & Counselor
Tushna Kapadia
Tushna did her Bachelor of Arts degree at Allegheny College in North Pennsylvania, graduating in 1992 with a major in psychology and a minor in political science & journalism. After working a year in New York with an NGO called Sakhi that specialized in helping Asian women, she left to join the University of Massachusetts in Amherst where she did her Masters of Education in Counseling Psychology. She completed the programme in 1995, while working as a therapist in the Every Woman's Center, a facility that provided counseling to women from the community.
In 1995, she returned to India where she was hired as the counselor at the Cathedral &John Connon School . She worked with children from all four schools as well as their families. In 1998, she left Cathedral to establish a private practice that continues till today. She works mainly with adults in her practice and covers a wide variety of issues. These include serious personality disorders, mania, and depression, as well as more common problems such as identity concerns, marital problems, body imaging, body dysmorphia & eating disorders such as Anorexia Nervosa & Bulimia. She also provides assessment strategies for children. In her private practice she works alone though she does work with many psychiatrists across the city.
She has appeared on TV shows on CNBC, Awaz, Aaj Tak, Worldspace Satellite Radio & other radio channels.
Contact Name: Tushna Kapadia Address: 903, Cumballa Crest, 42, Pedder Road, Mumbai 400 026
Phone: 23510249 (Off), 22007884/22005041 (Res), 9820343411 (Mob)
Email:

IZ
Dr Rekha Sheth
IZ was founded by Dr Rekha Sheth, a practicing dermatologist and cosmetologist, who realised the crying need for well-trained, well-informed professional beauticians. Iz is a total beauty care clinic, where guided by Dr Sheth, clients can avail of innovative and effective therapies in vogue internationally.
If you are a current Body Art member, you can avail of a 15% discount on the following & all other treatments at Iz, on production of your BA ID card: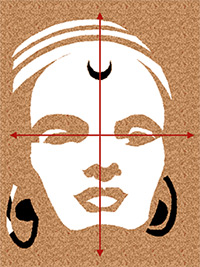 Hair Cutting
Hair Colouring
Hair Styling/Sets
Scalp and Hair Treatments
Perms and Straightening
Shaves
Hand and Foot Care
Make Up
Bleaching
Waxing and Threading
Facials and Face Care
Laser Hair Removal